We Who Served
Our website and technology consulting services are separate from our tech support for existing customers. Use the contact form below if you are unsure of the product or services you need.
Existing customers have your customer number and pin handy before calling.
24/7 Tech Support  480.624.2500
Profits help support veterans and first responders.
We Who Served websites, domain names and hosting has been in operation since 2009 under our parent company GoDaddy. We provide the same services and support with the extra benefit of helping the veteran community. Why work with anyone else?
Website Hosting - Domain Names - Email - Marketing - Document Signing - Training
Need a Consult?
We know technology can be confusing. Talk to us about your needs so we can guide you in the right direction.
Why pay more than you need to? We are straight shooters, no pun intended. We protected America and now we will protect you from overblown promises.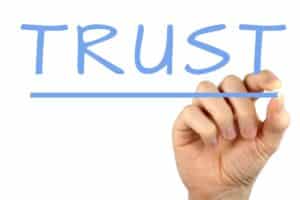 Website Development Support
If you have your own website developer you may have to contact them by a different channel. We do have our own website developers and if you are using one of them you should have their contact information.
Are you looking to work with a veteran website developer? Great, we are ready to help. Our developers are mainly focused on WordPress and our Site Builders. If we do not have the ability to help with your project we will try to point you in the right direction.
Use the form below to let us know a little about your project so we can better serve your needs.
Hosting Sales & Support
Contact 24/7 support by phone for existing customers: 480.624.2500
Always mention you are working with WeWhoServed.net as our support staff handles multiple companies.
Existing customers please have your account number and pin available for faster service.
This support is for the Website Builder, Hosting, Domain Names, and other issues related to servers/hosting/domains/email and how it connects to your website.
You may also open a ticket by sending an email to: support@secureserver.net.
Our most popular website system comes with everything you need starting at only $5.99 per month!  Click here to learn more.
For more advanced website developers and businesses with higher-end needs, consider WordPress. We have lots of specialized plans to pick from.
Think basic sites, blogs and startups.
1 website
10GB SSD storage
25,000 monthly visitors
SFTP
For small businesses and bloggers on the way up.
1 website
15GB SSD storage
100,000 monthly visitors
One-click staging site
SSH/SFTP
Search engine optimization plugin
Everything in Deluxe plan + top-notch security. On Sale! 
2 websites
30GB SSD storage
400,000 monthly visitors
One-click staging site
SSH/SFTP
Search engine optimization plugin
Malware scan & removal
1-year SSL certificate to secure customer data and increase search rankings. Included with annual plans only.*
For Larger WordPress Developers
Consider our WordPress Developer or Pro Platforms if you create multiple websites for customers or yourself. WordPress is used by more than 40.5% of the top 10 million websites as of March 2021, WordPress is one of the most popular content management system solutions in use.
Up to 5 sites and packed with pro features.
5 websites
50GB SSD storage
800,000 monthly visitors
One-click staging site
SSH/SFTP
Up to 25 sites and packed with pro features.
25 websites
250GB storage
5,000,000 monthly visitors
SSH/SFTP Access
One-click staging
Veteran Technology Services
We provide domain names like .com, .org, .net and many others at the lowest prices.
We provide web hosting of all sorts, from shared hosting to fully managed servers and VPS's.
We provide one of the best spam-resistant email services available.
We have a website builder that is half the price of Wix and comes with All-American phone support.
Every dollar of profit earned goes to help a veteran.
We Who Served Is Multifaceted
WeWhoServed.com is our business directory. If you are supportive of veterans and first responders list your website for free! Every free link back to your website helps with Search Engine Optimization.
WeWhoServed.org (currently under revision) is our veteran-centric website that is like Facebook. As it grows you will be able to send friend requests to veterans in your area that have similar interests. Reducing homelessness and veteran suicide is the main goal. Unlike Facebook it is private and we are not selling your information!
---
WeWhoServed.net is our technology website. We currently have 24/7 All-American technical support staff to serve your business. We provide website hosting, domain names, spam-resistant personal and business level email plans, and even the latest VPS and Dedicated servers! We provide training materials on website development. We also have the ability to hold online training sessions by remotely connecting computers.
Our Promise
We provide 24/7 All-American technical support with each product we provide!
Our Datacenters host your systems in the United States.
Whatever time it takes to assist you, that's the time you'll receive.
We are Veteran owned and every purchase helps veterans.
Fully Responsive Designs
If we create your website we will make sure it adjusts to any screen size.

A "responsive" design will adjust to look good and be easy to read on an HD TV, a Smartphone plus everything in between.

Google recommends this type of website design.
Easy To Work With
So, you are not a webmaster? That's OK. We have the easiest Do It Yourself system.

We have 

extensive documentation and our 24/7 staff is on hand to help.
Competitive Pricing
We know we are competing with BIG companies and those that Outsource to foreign countries.

We keep our prices adjusted to compete with them.

You can be sure you will 

always have 100% American support and infrastructure

.
We Who Served is a GoDaddy affiliate. Every purchase from this website makes us a little money and helps Veterans. If you have a GoDaddy account and you want to get a new account here please make your Username something different. Thanks for your support!